In similar fashion to previous years the MSCC registered Mauritius to participate in the Global Azure Bootcamp (GAB) 2019. The idea of this full-day event is to educate about the services and features that Microsoft Azure has to offer.
Mauritius made it once again onto the world map of bootcamps.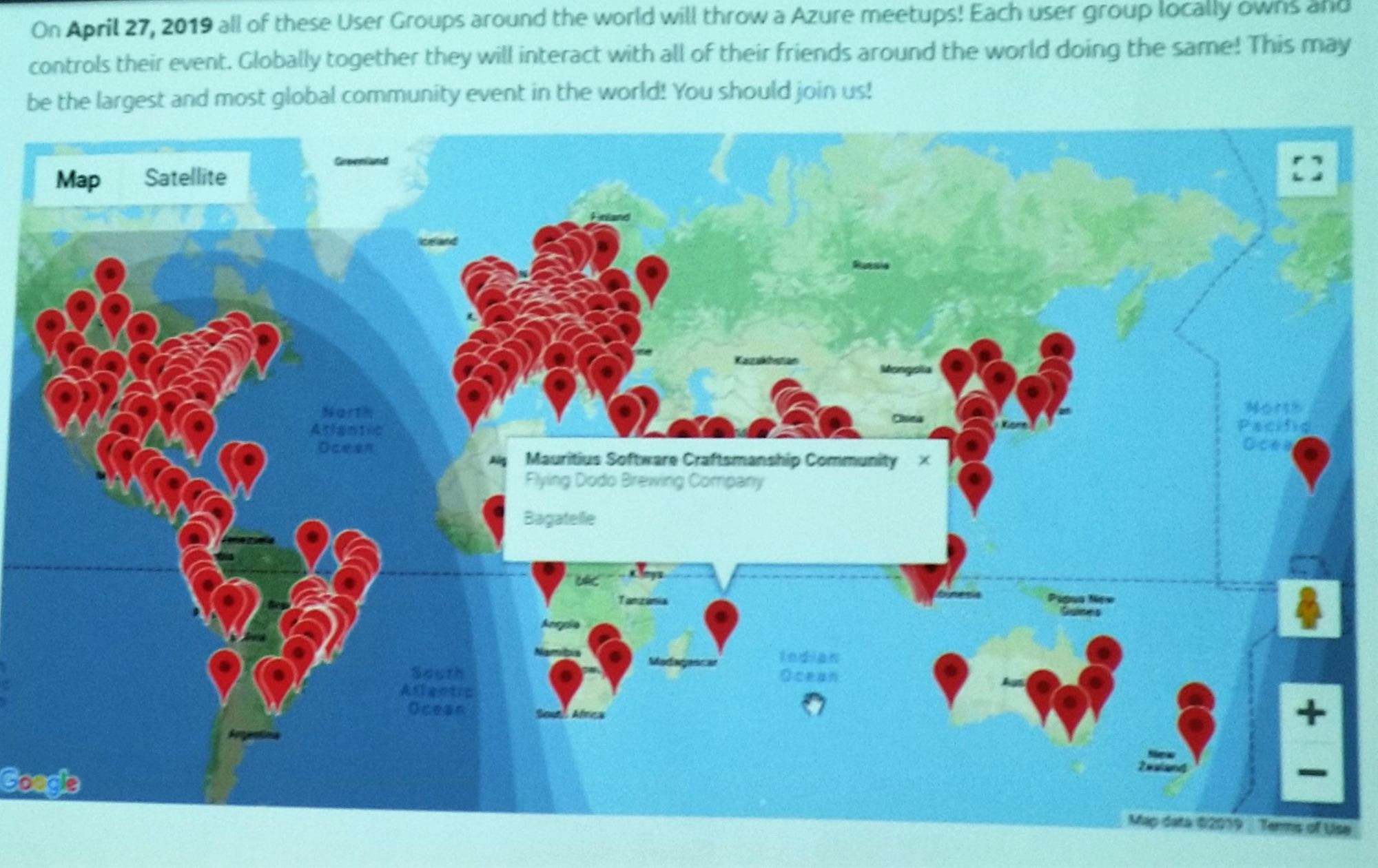 A few days ahead of the actual event we also had been featured in the Microsoft newsletter. A cool novum this year and it caused a bit of excitement among organisers and speakers, too.

Additionally to general information about Microsoft Azure the global team managed to collaborate with the Instituto de Astrofisica de Canarias to spice up the day.
There has been a scientific lab on artificial intelligence that would take part in a race track simulation. The AI running on each participants machine would learn how to drive a racing car and how to navigate through different tracks from start to finish.
The goal of the game would be to cover as much distance as possible, and hence earn points. The competition ran across all bootcamp locations worldwide.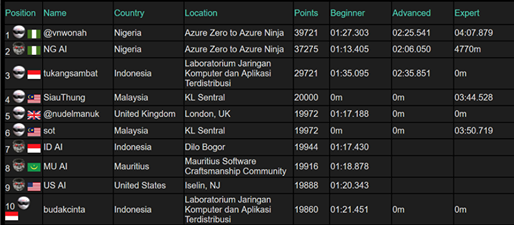 At a certain time one of our participants ranked on 8th position.
Our Agenda
For 2019 several MSCC members volunteered to pick up a specific topic on Azure and give a talk and some demos on how it is used, what are the pitfalls and how to get the best results out of it.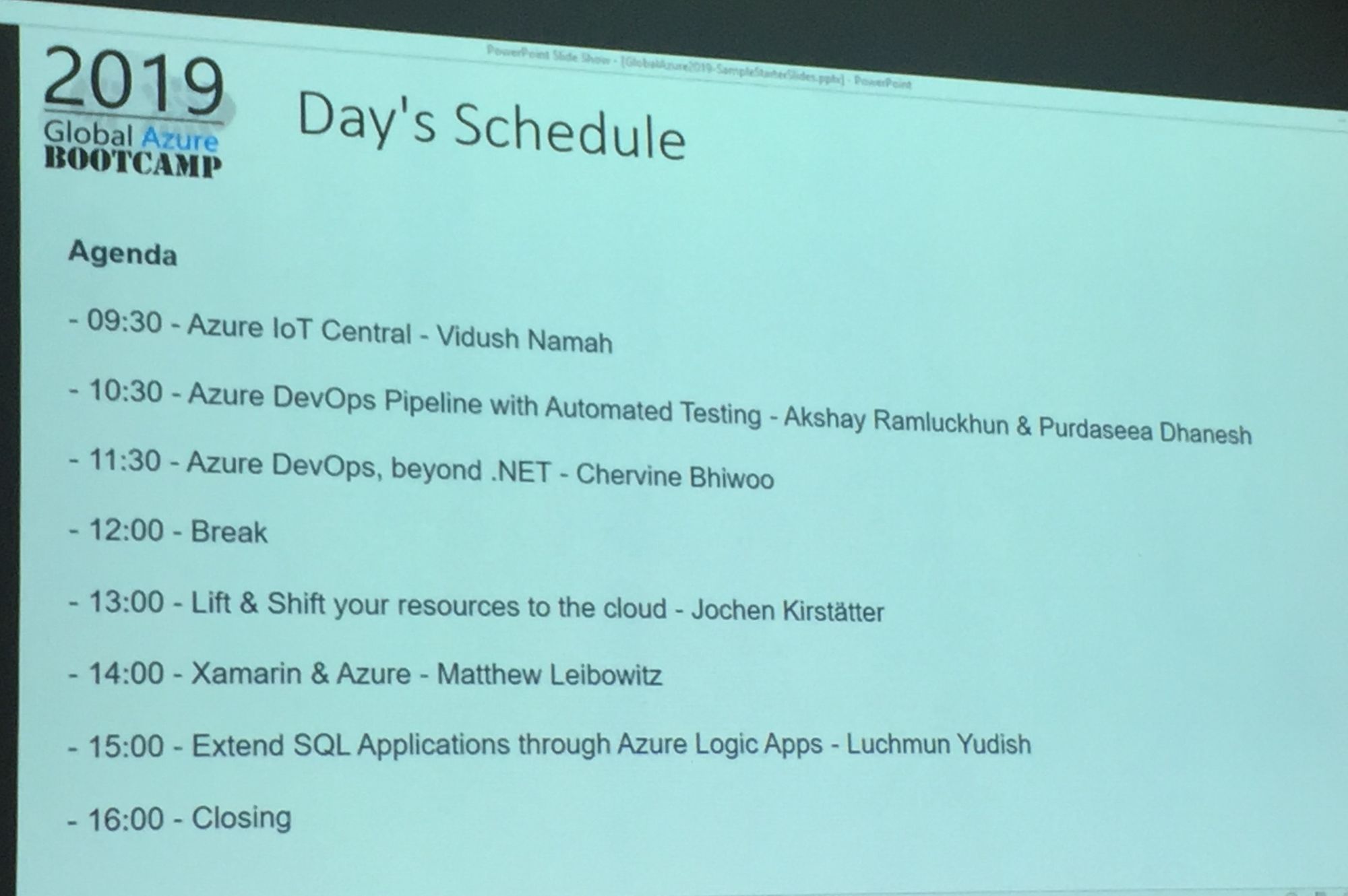 More details can be found on our event page on Meetup.
Our content had a slight emphasis on development on Azure, as usual... Nonetheless, the presentations on Internet of Things (IoT), Xamarin and Logic Apps were new areas covered.
Thanks to all presenters for their time and preparation.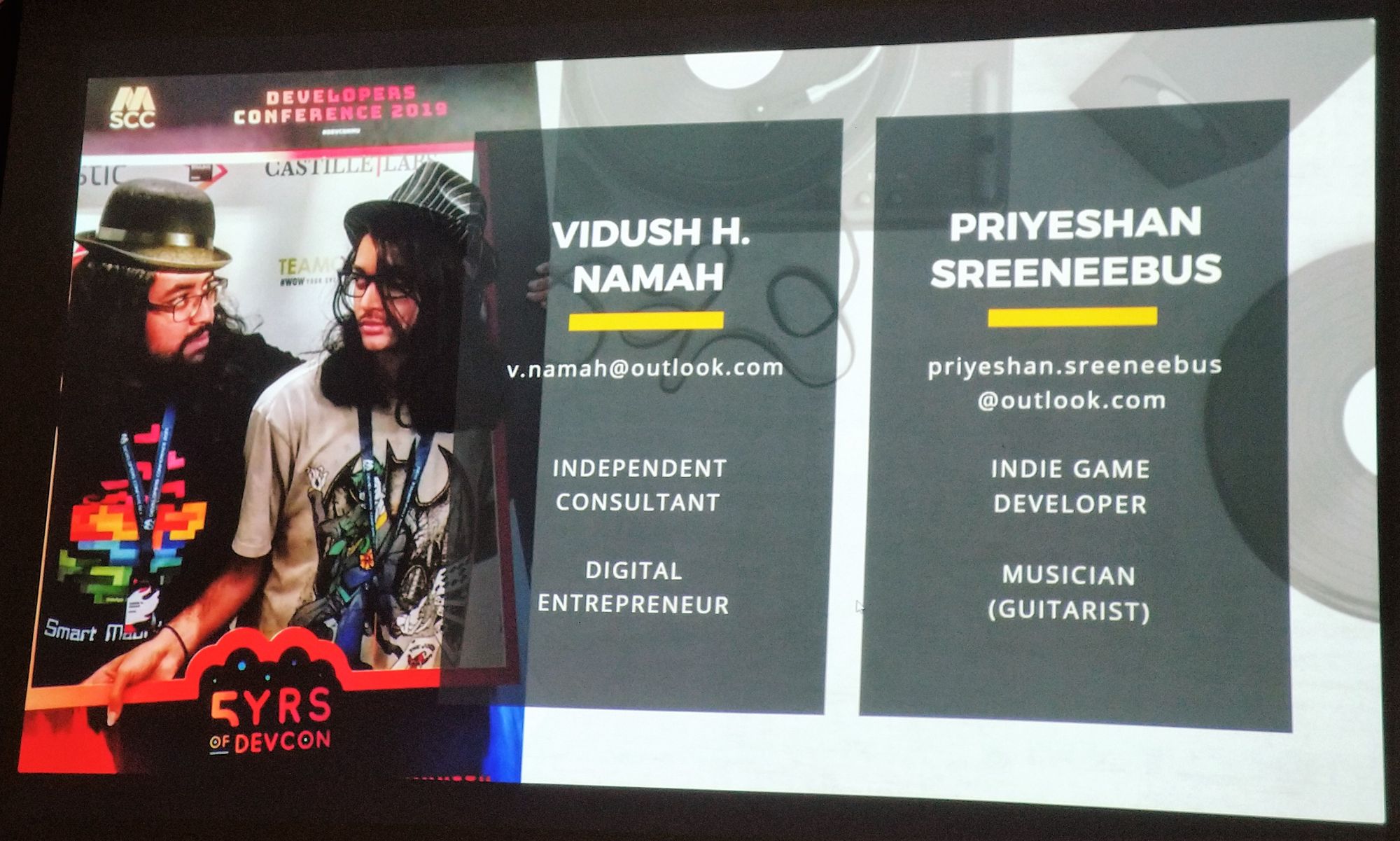 The complete collection is accessible on Photos: Global Azure Bootcamp 2019
This year we had been very lucky with the participation of Matthew Leibowitz, a Microsoftie from South Africa, who had already attended the Developers Conference earlier this month and kindly accepted to speak about using Xamarin with Azure resources and services during the bootcamp.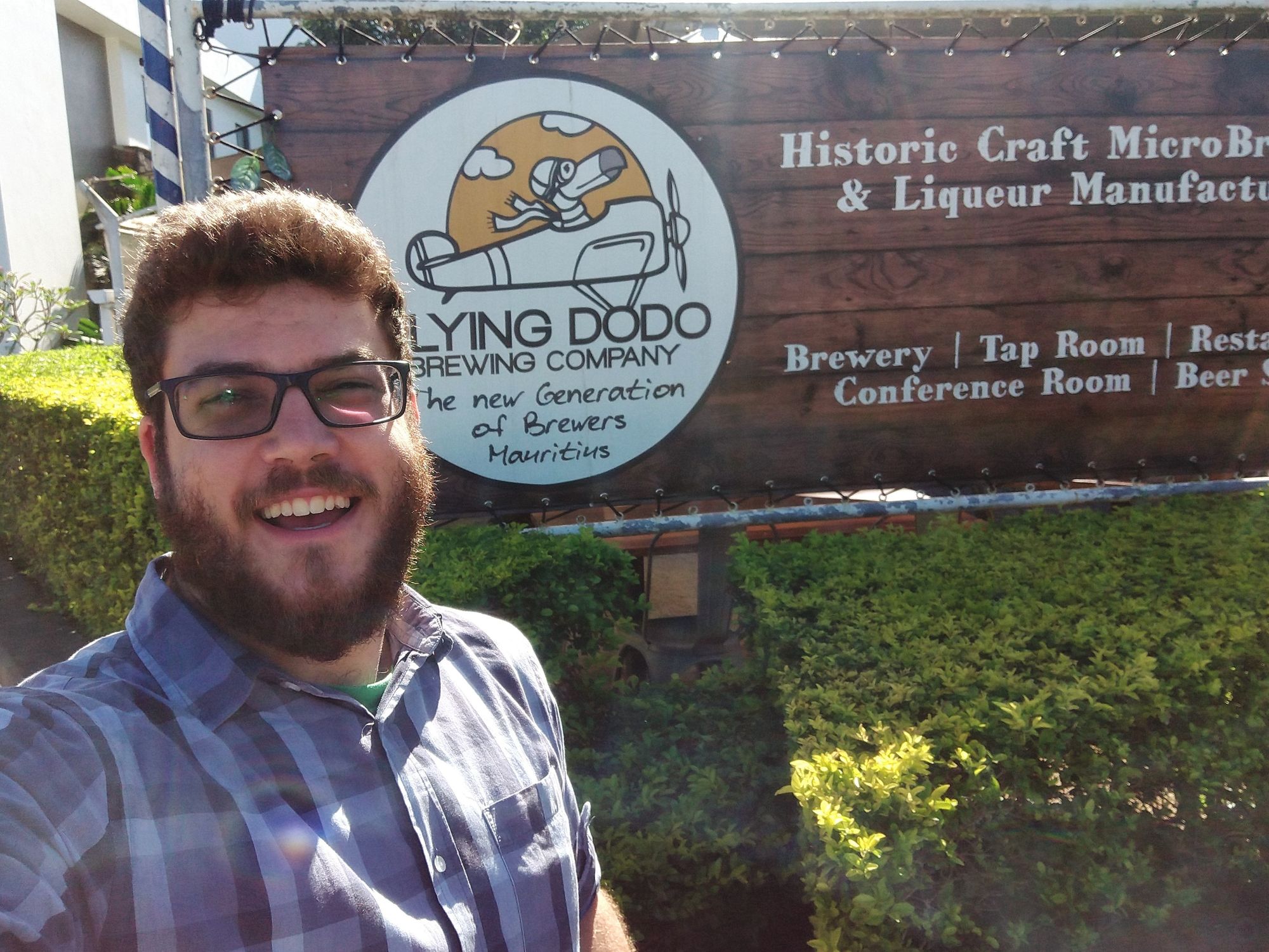 Catering by Subway
A big shout out to the organisers of Global Azure Bootcamp: Thanks!
They came up with a global arrangement with Subway for sponsored lunch packages. For our venue with made a request for 60 people, and after an initial hiccup that the Mauritian franchise partner was not selectable on the request form, we got the mixed range of Subway full-size breads, water and soft drinks, cookies and chips. More food and liquids than consumable.
Special thanks to Karuna from Subway Mauritius for the excellent handling of the request and awesome delivery. Kudos to the management at Flying Dodo to agree with the external catering, too.
Prize giveaways
As in previous years there had been a number of global sponsors who generously provided free licenses and voucher codes to their services and products.
It was a real pleasure to be able to hand over those prizes to our bootcamp participants. Of course, there had been smiles all over the place.
With all the fun happening, the voluptuous supply of food, and the interesting exchange of experience using Microsoft Azure everyone is looking forward to the event in 2020.