We are so thrilled to announce that we are getting ready for Google DevFest 2021 which will be held at the Middlesex University on the 4th of December 2021.
What is DevFest?
DevFest (Developers Festival) Mauritius is a single-day, dual-track, inclusive conference for all developers using Google technology stack. It is an annual community-run event gathering developers and technology enthusiasts covering multiple product areas such as Android, Firebase, Android Things, Kotlin, Flutter, Google Cloud Platform, ARCore, Google Assistant, Design Sprint, IoT, Machine Learning, Mobile Web, Artificial intelligence and more.
Like previous years, DevFest will be held on one day, with two tracks of multiple sessions for all developers using Google technologies. Joining us for the event will be our fellow Google Developer Student Club (DSCs), Women Techmakers Ambassador, some local user groups and tech enthusiasts.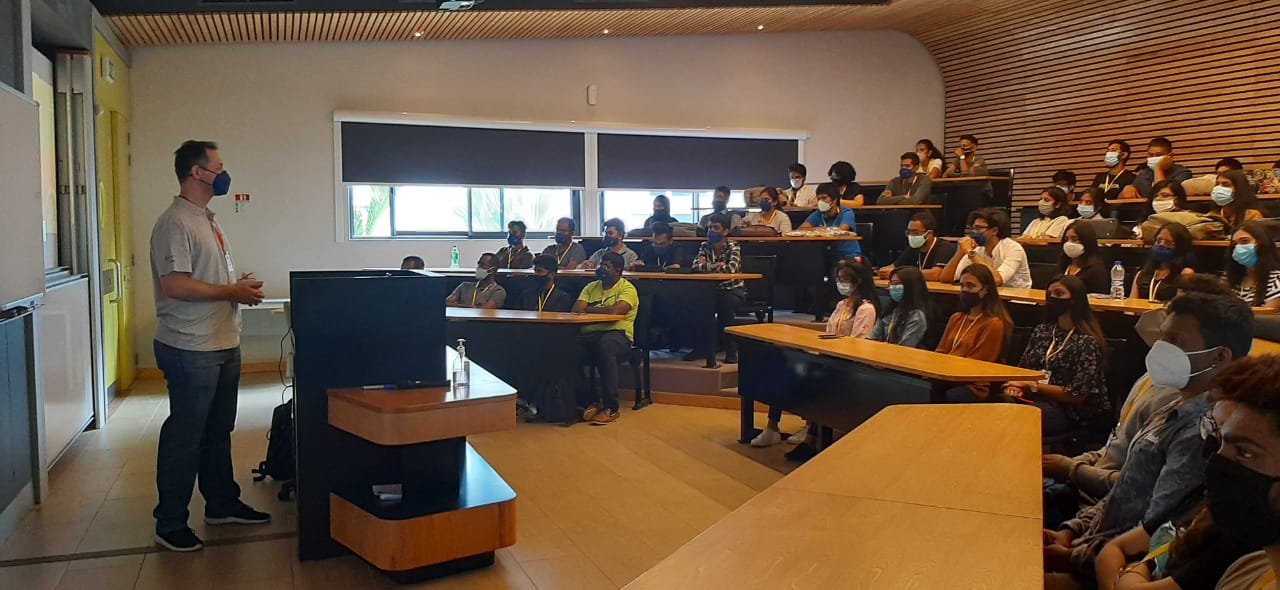 Call for papers!
You are most welcome to submit your talks and share your knowledge and experience with the community. We look forward to meet new speakers every year. This year it could be you. You can do it! The force is with you!
Call for papers is now open: https://sessionize.com/google-devfest-2021---mauritius/ The deadline is on the 20th of November 2021.
Sanitary Protocols

Following the recent development and respecting the Covid-19 protocol, Middlesex University will allow only 100 attendees at a time on premises. Entrance to the event will be on a first come basis. Moreover, you will need to abide by these precautionary measures as your safety matters.
Vaccination Card or Digital Pass for fully vaccinated people required
Or a valid negative PCR test of minimum 3 days old to be shown at entrance for non vaccinated people
Temperature check will be done before entering the campus
Face mask is compulsory
Attendees details will be taken at the entrance & at the registration desk for contact tracing if need be
Keep your mask at all time except for drinking or eating
Social distancing is highly recommended
In case of any safety protocol breach, attendees will be requested to leave the campus immediately.
We thank you all for your usual cooperation and we look forward to seeing you at the Google DevFest 2021!