Registration for the Developers Conference 2020 is open since Saturday, 29th February, and we are looking forward to welcome you all to attend the event.
Check your calendar for 2-4 April and register for the Developers Conference 2020: https://conference.mscc.mu/

Alternatively, use the direct link to Meetup.
We received almost 400 registrations already, more than 200 within the first 48 hours since opening the RSVP period. We are super excited about this development. As mentioned in previous newsletters the general topic of the conference is "Comics & Super Heroes". If you're into cosplay feel free to suit up and release your inner super hero!
Speakers & Schedule
Since a few days the speakers and the agenda have been added to the conference website and there are new additions almost daily. However due to ongoing conversations between the organising team and the speakers there are still modifications on the schedule to be expected. It's all very liquid and flexible. We are going to inform you in form of another newsletter as soon as the agenda of talks has been finalised and frozen.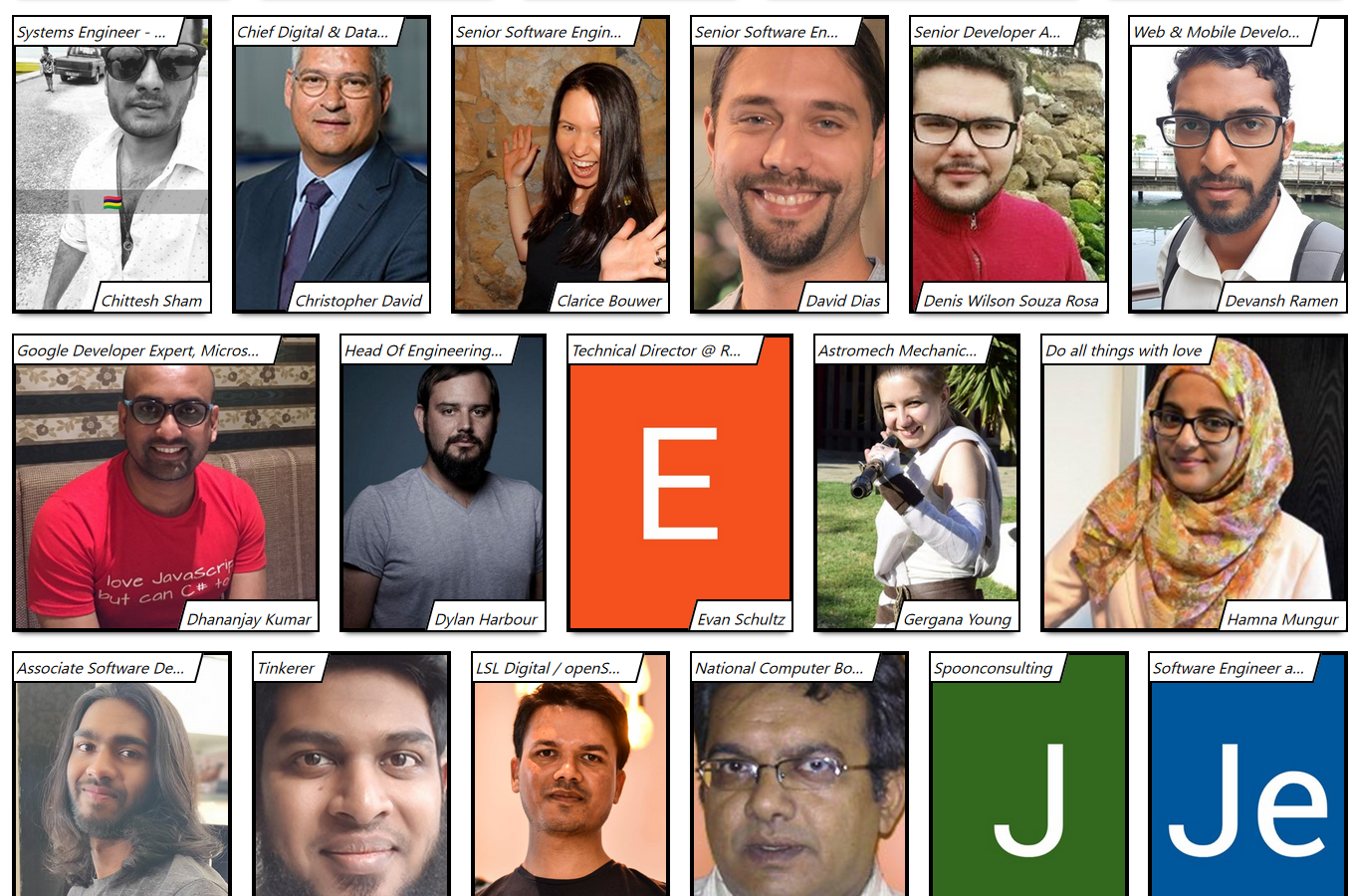 More information for you is in the pipe. Stay tuned and watch out for our next newsletter in a couple of days...
Cheers, JoKi
Statement on Coronavirus (COVID-19)
With the recent evolution of the COVID-19 (Coronavirus) we would like to have your confirmation that you and your team will still be present at the event. Rest assured that the Mauritian authorities are closely monitoring the situation and as of today no cases have been reported in the country.
Any foreign national having resided in China, Republic of Korea, Italy and the Islamic Republic of Iran or with a history of travel to and from China, Republic of Korea, Italy and the Islamic Republic of Iran within the last 14 days will not be allowed entry or transit in the Republic of Mauritius."
Based on this we can only insist on our security measures according to the WHO recommendations. Please see the link below:
https://www.who.int/emergencies/diseases/novel-coronavirus-2019/advice-for-public
We request you follow the precautionary measures for the good planning of the event.
Also note that in this respect, the Daycare Facility that was originally advertised to you will unfortunately not be made available under these circumstances to minimise any risk.