Despite all the obstacles and recent development caused by the pandemic we, the GDG Mauritius chapter, can call us extremely lucky living on a remote island. Sometimes these perks come handy...
DevFests are community-led developer events hosted by Google Developer  Groups around the globe. GDGs are focused on community building and   learning about Google's technologies.
Given our remote location and the circumstances that the government shut down borders earlier this year Mauritius has isolated itself quite successfully from any COVID-19 cases. In continuous exchange with our local partners we discussed the possibility of running a physical event compared to all those virtual events world-wide, including the Virtual Developers Conference 2020 back in September.
Safety in mind
Last year's DevFest Mauritius 2019 host Uniciti Education Hub kindly offered to provide their location once again to welcome anyone interested in Google technologies, products and services. Because of the ongoing concerns of the pandemic we put several constraints into action:
Campus security does a temperature for anyone coming to the event
Number of attendees accepted was limited to 100 people
Wearing a face mask all the time, except to eat & drink, is compulsory
Dispensers with hand sanitizing solution are available across the campus
Social (physical) distancing shall be respected
Finally, we logged phone numbers of every attendee for tracing purpose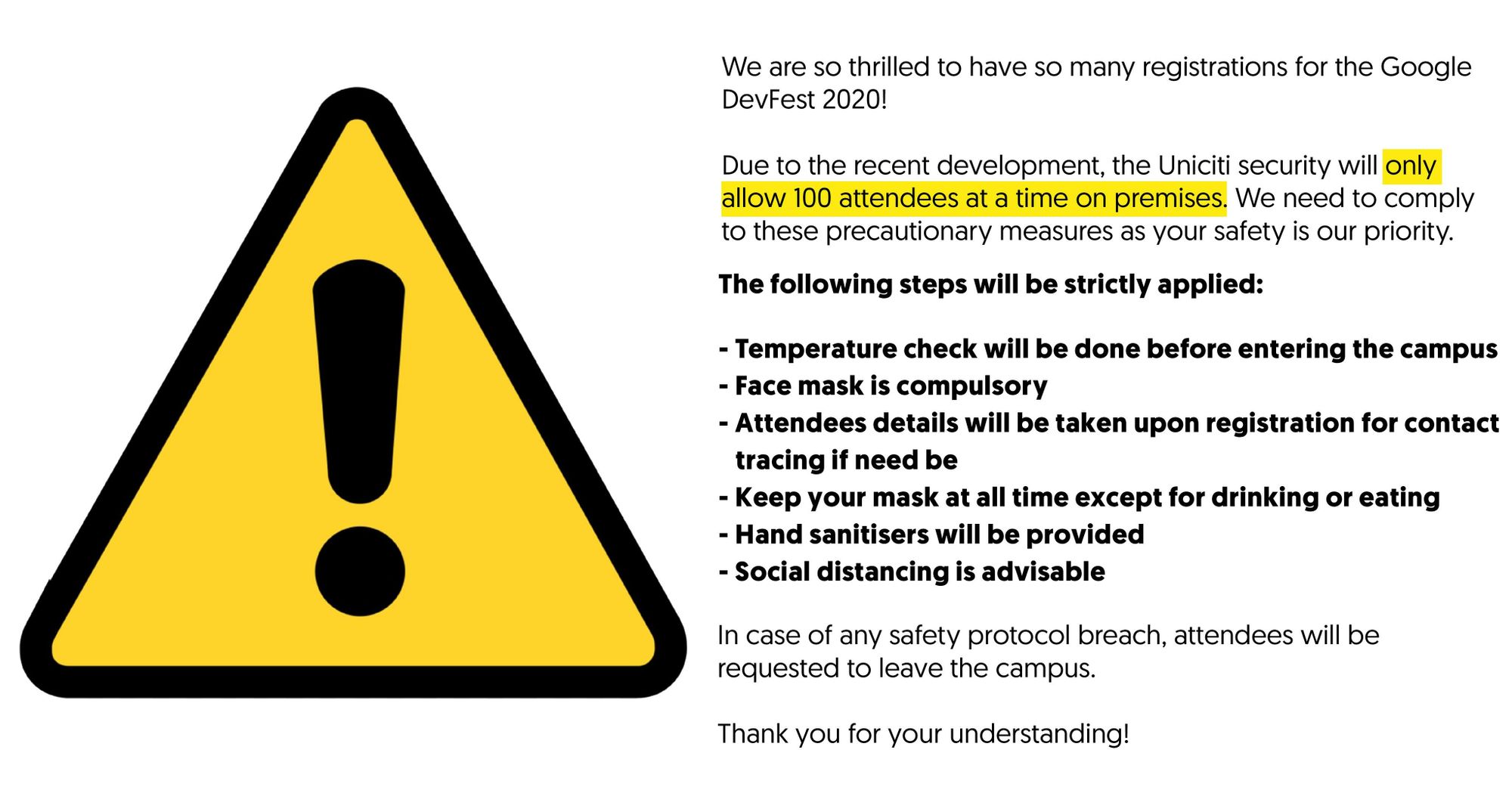 All information has been communicated ahead of the event on our social medias channels and event update emails to all registrants.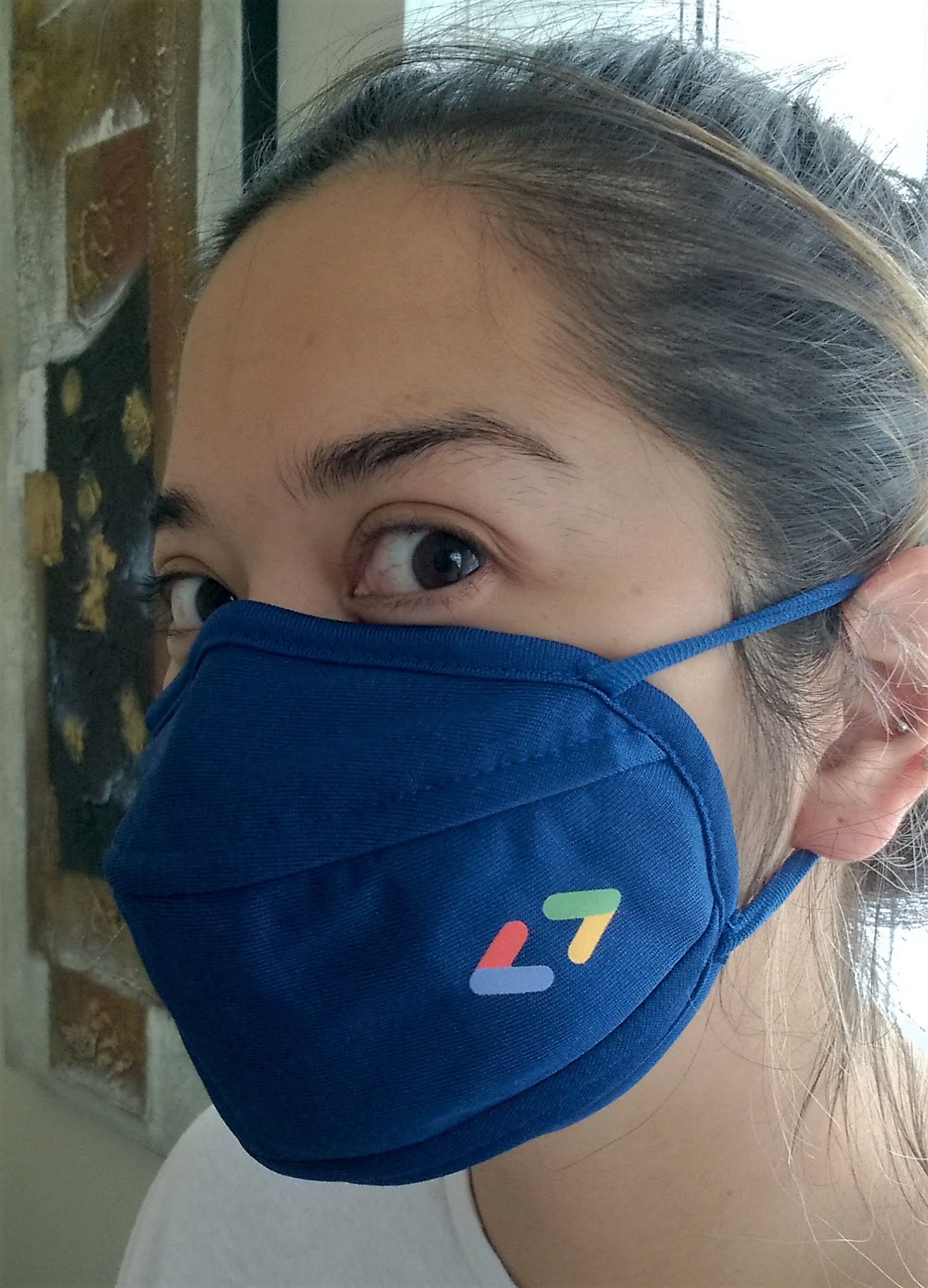 Handing out GDG branded face masks was part of our swag pack, aka goodies. ;-)
What happened at DevFest Mauritius?
Based on the lower number of attendees we also decided to limit the number of tracks, hence the number of sessions and speakers. In total there had been eight (8) speakers providing eight (8) technical presentations and the usual opening and closing ceremonies. Unfortunately two (2) sessions had to be cancelled on the day because both speakers informed us the night before that they are struggling with health issues and won't be able to come and speak. Saddening thing for sure but honestly better to skip a slot in place for networking than risking any kind of infection or other maladies.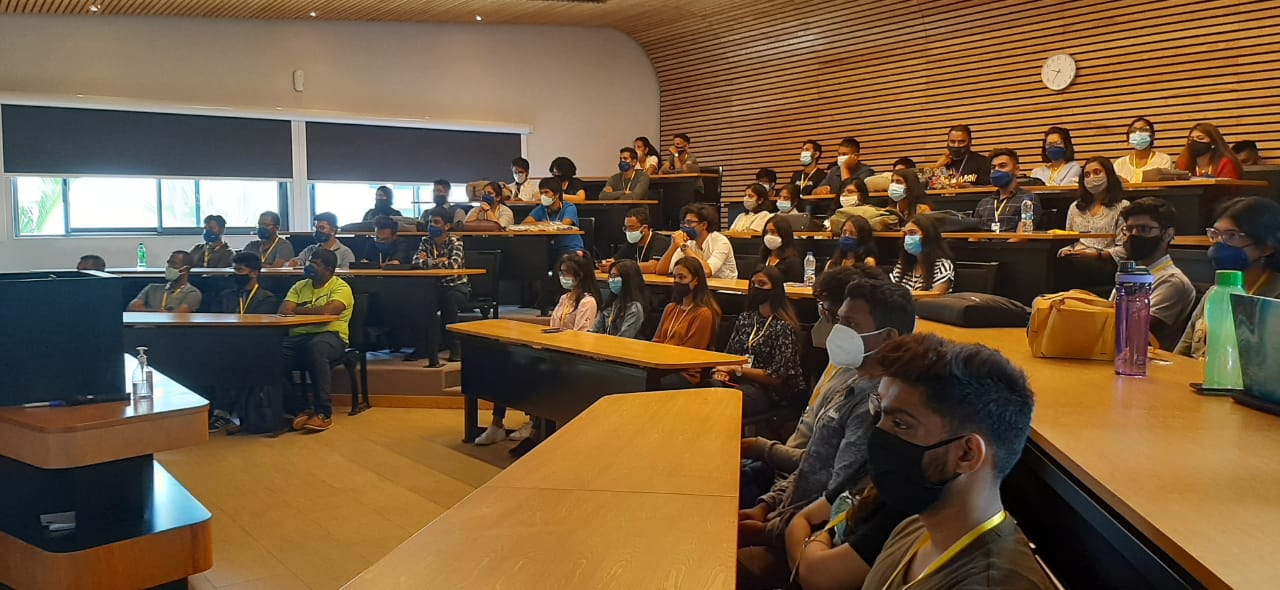 On the better side, compared to last year's edition we have to report two major improvements! First, the organizers of GDG Mauritius worked closely with the delegates of the four (4) active Developer Student Clubs (DSC) in the preparation and execution of the event. And second, we can proudly mention that Mauritius has its own Google Developer Expert (GDE) - Jochen Kirstätter - GDE for Google Cloud Platform.
Here are some more statistics of DevFest 2020 in Mauritius
8 Sessions (out of 10)
8 Speakers (out of 10) including 1 GDE
372 registrations (as we kept it open despite limit of 100 seats)
101 attendees (counting 40 female attendees) that came
Numerous pictures in our Photos album
Excitement among attendees was present without further saying, offline on campus as well as online on social media.
Some impressions of an offline DevFest edition
As usual attendees took pictures and we invited them to upload them to our dedicated album on Google Photos. Below a few clicks to get an idea and impressions about what happened in Mauritius.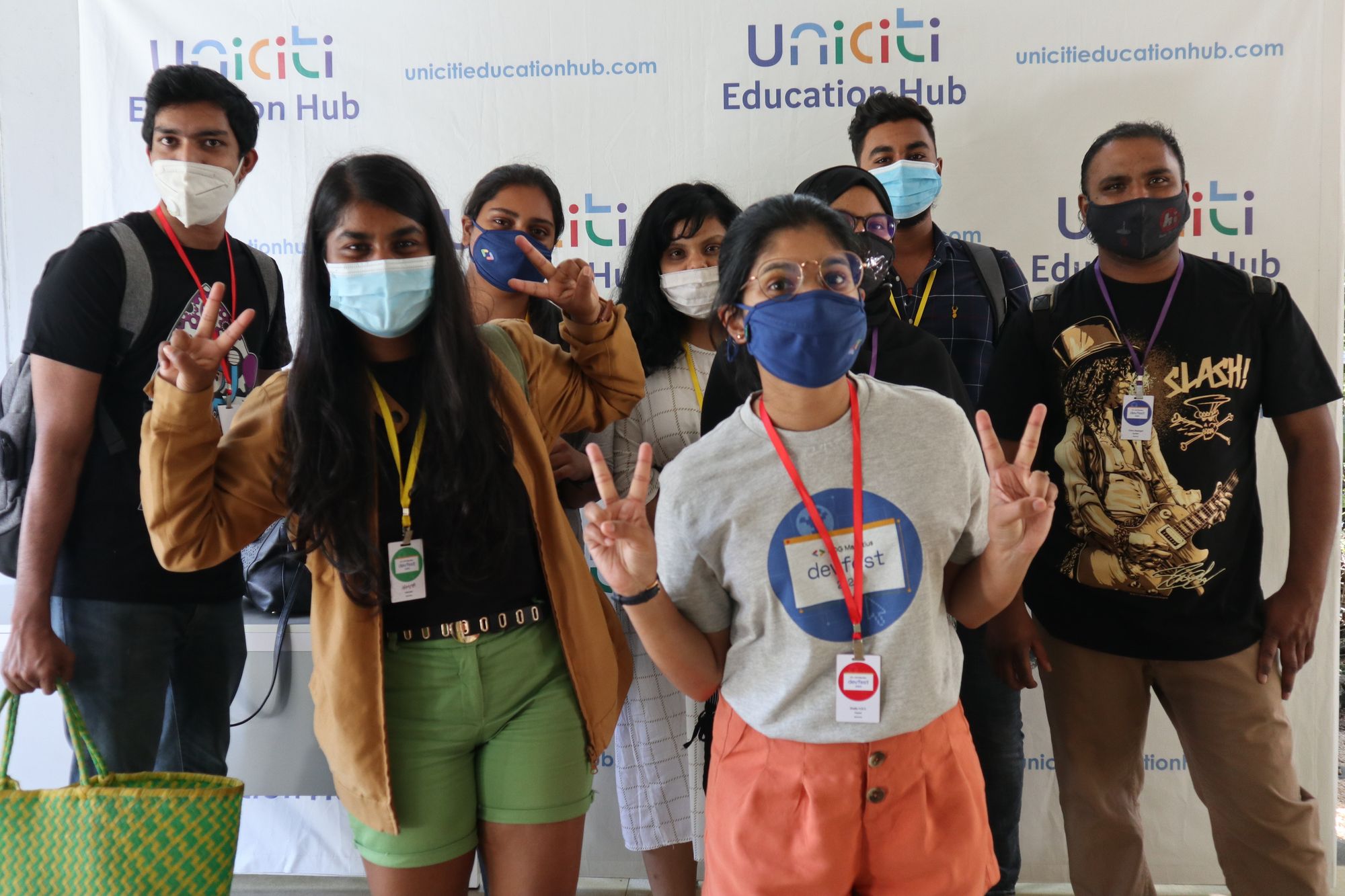 More details on the agenda of sessions and the associated speakers can be found on our DevFest conference site.
One  of our long-standing community members, Sandeep, got inspired to write a blog article since a very long time. Read about his views of Mauritius Google DevFest 2020.
Do you have an article about DevFest? Kindly send the URL to me via Twitter. Don't forget the hashtag #DevFest.
What about COVID-19?
At the time of writing this article there are less than 30 active cases of COVID-19 in Mauritius and all are either in designated quarantine centres or in isolated treatment at one of the hospitals.